EVERYTHING YOU NEED TO KNOW ABOUT FOAM BOTTLES
Foam bottles are great containers for storing liquid soaps. These bottles come fitted with a soap dispenser that makes for an accurate mixing of liquid and air for dispensing foam with every stroke that a person makes. One of the best things about foam bottles is that they are PET plastic, which makes them impact resistant, but with the clarity of glass.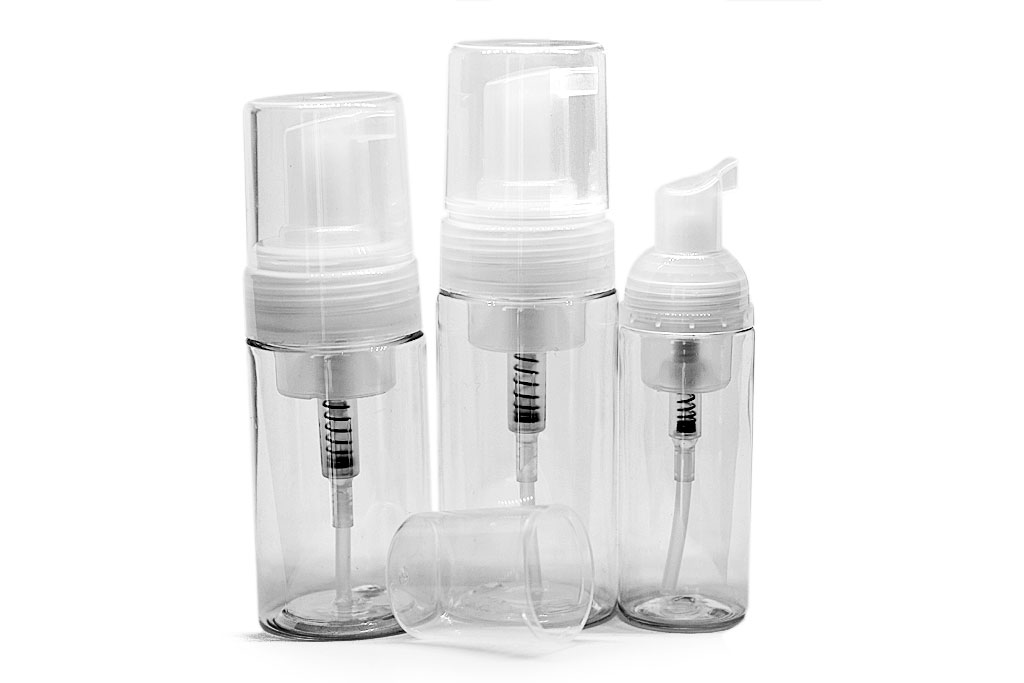 Why should you use foam bottles?
Well, foam bottles are manufactured with top-notch quality, clear PET plastic (as mentioned above) that gives excellent visibility of the product. Not only do these bottles come equipped with a white plastic foamer dispenser head, but also a clear cover cap. Foam bottles offer a very amazing look for a wide range of cosmetic products and other toiletries.
Foam bottles are ideal to use for various products, including:
Hair Mousse
Facial Cleansers
Thin Liquid Soaps
Shampoo or Body Wash
Self Tanning Lotions
Foundations
Body Cleansers
Without having to use any chemicals or aerosols, the foamer system of these bottles produces a foam. The foamer technology is generally seen with some of the most reputable brands, but they can also be used for your own products. A foam bottle, with a wide neck, comes equipped with a screw on foamer cap as well as protective clear cap. PET plastic improves any product right away.
Specifically designed foam bottles can be paired with foamer pumps. It requires an exact filling ratio for allowing the pump to produce the accurate ratio of liquid products and air for creating a foam output to be used by the consumer. These bottles are unique because of their capability of blending liquid and air for the purpose of producing foam through a special pump, which is built into the cap. The head of the foamer bottle comes equipped with a dip tube. When it is pressed, it takes the product and injects it with air. Made of superior quality PET, one of the greatest advantages of using it is the plastic's clarity. It lets you see how much soap is left in the container.
Foam bottles are available in the following sizes:
When the bottle dispenses the soap, it does not create waste. Moreover, these bottles are perfect to carry in a gym bag, purse, or during travelling. Foam bottles are an easy and natural way of producing foam, and easy to refill and reuse. They are an ideal option for bathroom or kitchen use and are manufactured by using unbeatable quality materials and the latest machinery as per industrial norms. Make sure you test these foaming pump bottles with your product for the right compatibility.