SOME SMART USES FOR DROPPER BOTTLES YOU MAY NOT KNOW ABOUT
Accustomed to tossing away dropper bottles after you're done using them? If so, then this blog will prevent you from doing so in the future. When you are finished reading, you'll wish you had kept the bottles, instead of getting rid of them. If you don't have one left, you'll know for next time.
Wondering how you can get more use out of dropper bottles? Allow us to share some great ideas on how you can make the most of your dropper bottles.
Kitchen
Surprising as it may sound, it's true that dropper bottles can be used in the kitchen. If truth be told, there are several kitchen items that come in these bottles. Use them in your day-to-day life for items, including cardamom, fenugreek, cloves, and many more. Make sure you thoroughly clean dropper bottles before they are deemed fit to be re-used in the kitchen. You can, in fact, use them on the dining table for salt, sugar, pepper, etc.
Perfume
Looking to make some of your own eau de toilette? If so, then using a dropper bottle will be a good idea. When you are creating a perfume, make sure you gather some beginner tips and research basics on perfume just to get started.
Take note that essential oils not only are natural, but they are also easy ingredients for a perfume with a soothing aroma. And dropper bottles are the best solution for liquids of all kinds, especially when you are travelling.
Hand Sanitizer
How about getting your hands clean with sanitizer made at home? A lot of smart people out there get the most out of the dropper bottles by using them for dispensing liquid to wash their hands with. It is hard to carry a pump bottle of hand sanitizer, regardless of where you are travelling to. A small dropper bottle comes in handy, making it easy for you to wash hands.
Bath Salts
If the dropper bottle you are planning to use once had a face oil, herbs, fragrance, or an essential oil, fill the same with Epsom salts. Now, leave it to sit for many days. Voila! There you have a lovely gift for someone special who's looking for a source of relaxation.
Nail Serum
Your nails take a beating every day. So why not give them some TLC using a serum in a dropper bottle? These cute little things make the task of applying serum to one's nails as well as cuticles an easy victory.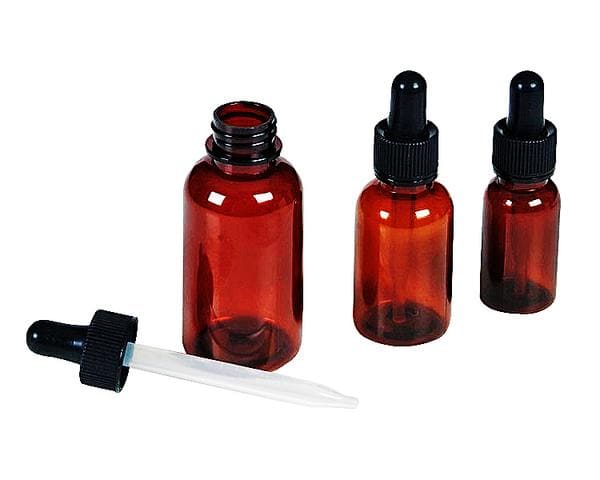 There are plenty of products that come in these bottles. So, next time, when you think about throwing them out, avoid doing so, as these small handy things can serve you better than you possibly have thought. There is no question that a lot of people have taken to the use of dropper bottles for storing a number of useful things. Moreover, these bottles can measure out drops in a more accurate way compared to a standard oil bottle.